Here at Elite Salon Suites, we're dedicated to helping professionals be a success in their own private space. With over 35 years of experience in the hair and beauty industry, we understand what it takes to run a successful studio.
When we rented our first salon, the overall cost was very expensive to get started. We had 5 styling chairs, 4 private rooms a nail bar and a separate room for facials, make-up, waxing, and massage. It was a lot to keep up with as a sole salon owner.
After 15 years we built our own building and dedicated our time to our hair replacement and styling business. The clients loved the privacy of their own room and their experience of one on one time with their stylist.
As the industry has changed today we are pleased to bring you Elite Salon Suites...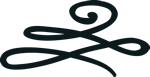 Beauty • Health • Wellness
Our Goal
To provide small business owners with the right space and location to be completely successful and self-sufficient.
Our Vision
To bring wellness and beauty professionals working together, to enhance the well being of all individuals.